We were just returning from a Listing Appointment yesterday when this awesome animal caught our eye!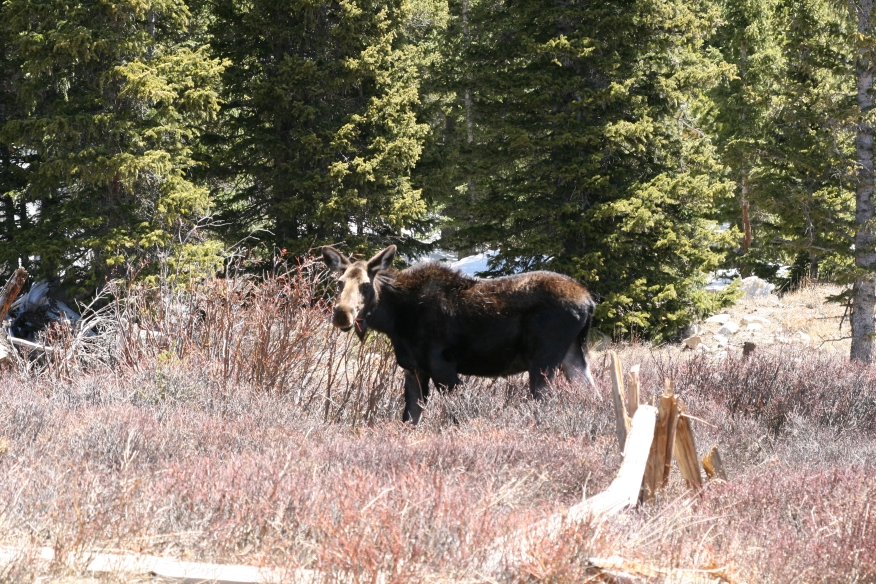 We watched this young Moose for a bit before we had to move on but it got us thinking how blessed we are to live in the mountains! Most everyone else comes here on vacation but we get to live here full time.
There is such a variety of wildlife here in South Park that most don't get to see. Along with gorgeous Moose, we have the largest Elk Herd in the world! As you can imagine, hunters come from all over the world to find their trophy. We also have Deer, Bobcat, Lynx, Black Bear, Mountain Lions, and much, much more.
Whether you are visiting or planning on buying a property in Alma or Fairplay or the surrounding areas, you're bound to encounter one or more of these magnificent creatures!